No additional infrastructure
An audible alarm and visual indicator inside the cabin warns the vehicle operators when they are violating the Safe Operating Distances but also other alarms can be easily integrated like speed related alerts. The system brings significant benefits in terms of staff safety and also increased productivity due to the ability to operate in more dense configurations.
Essensium has designed a true vehicle-centric approach. With a redundant  positioning solution and without the need for incremental infrastructure we're succeeded in substantially to improving accuracy and reliability.
This fusion of several camera-based sensors mounted on the forklift guarantees  vehicle and pedestrian safety.  This allows us to build specific scenarios related to the aisles, areas in the warehouse, etc… and ensure prevention of collision (i.e. speed reduction of the forklift, impact on the brakes of forklift ..).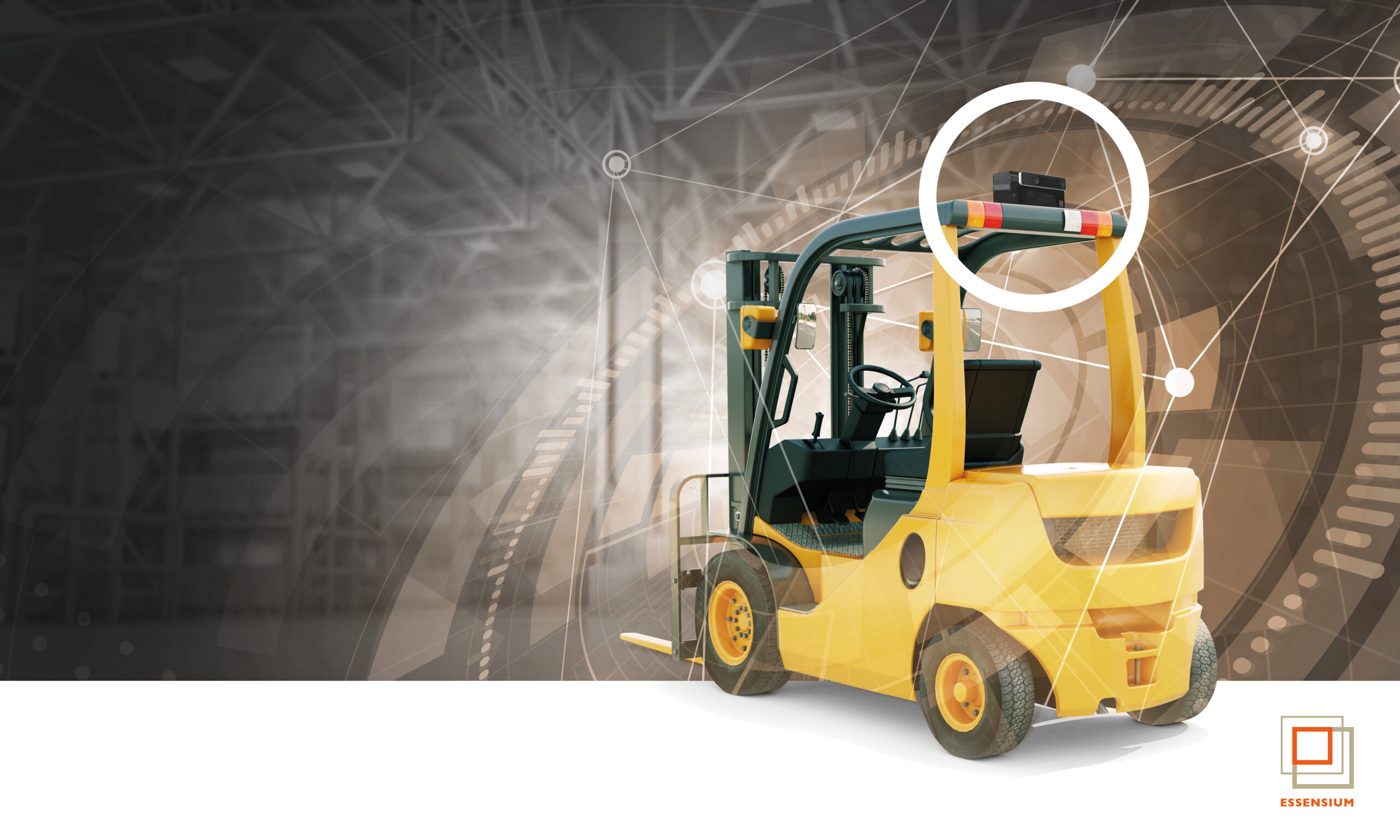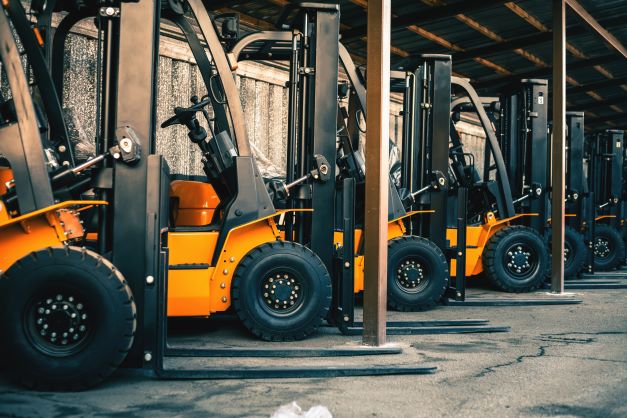 Our Forklift Partnerships
Essensium collaborates intensively with the innovation & solution departments of leading forklift vendors.
This allows us to guarantee that the Essensium solutions installed on the Forklifts work perfectly together without any impact on safety and the integrity of both products.
Read how our partnerships guarantee an end to end approach for your operations. Read more here.