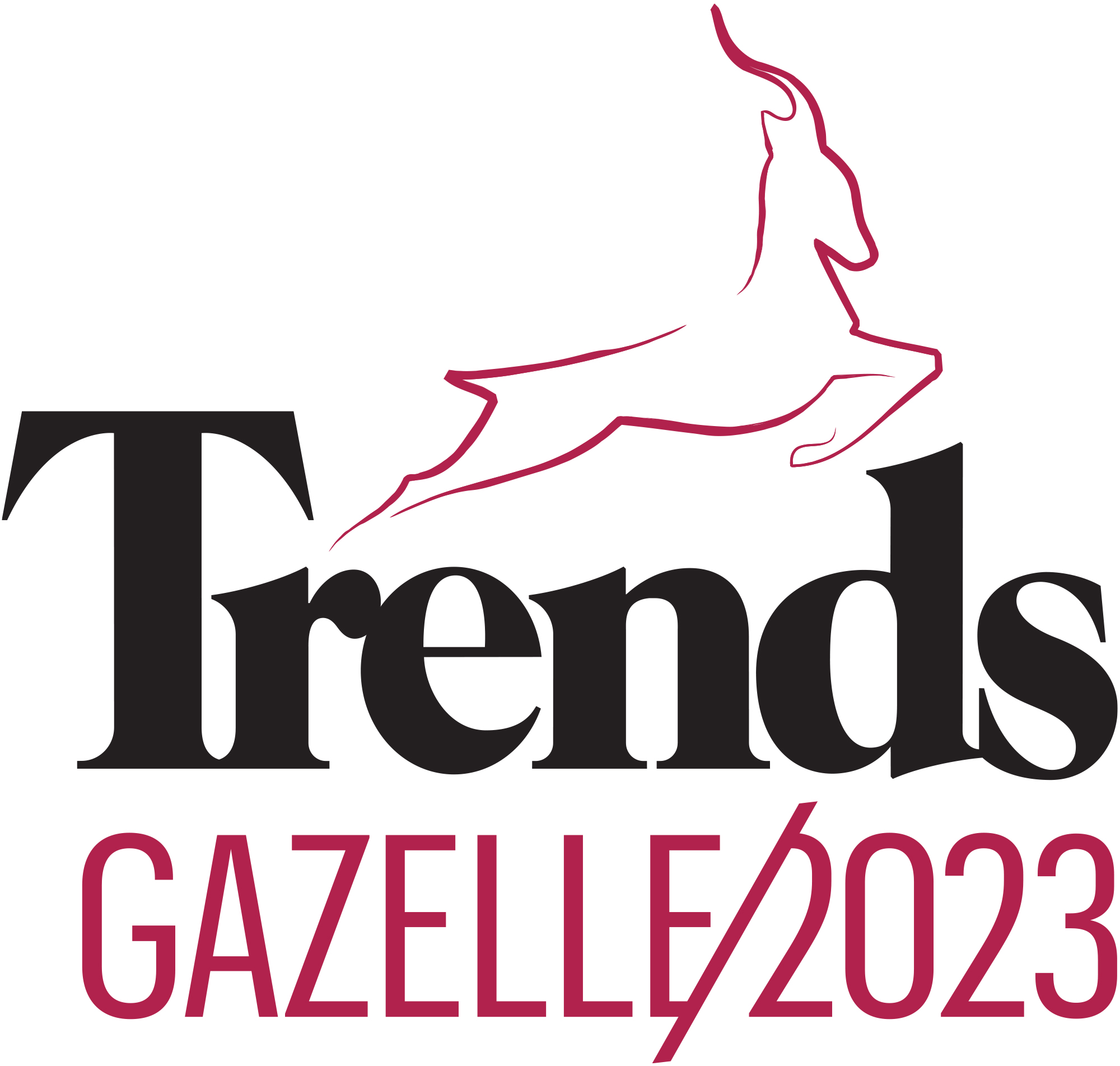 Essensium has been nominated for the Trends Gazelles 2023 awards
Every year the editors of Belgian based Trends Magazine select a series of "Trends Gazelles".
Gazelles are fast-growing companies and can be seen as the backbone of the Belgian economical landscape.  According to the editors, Gazelles are: " seen as competitive companies having a positive influence on the business climate in the region they are located in and are considered an inspiring role model for other companies".
This is also the main reason why Essensium was nominated once again in the province of Flemish Brabant for the 2023 edition.
2022 has been in more than one sense an amazing year for the company. It hired a series of new recruits to manage its solid growth ambitions, expand internationally and further invest in leading edge technologies.
The hiring of a new Head of Sales has created a strong basis for growth in Belgium but will also allow the company to further expand in France and the United Kingdom.
Its latest product launch, the camera-based Essensium Position Solution was very well received and led to a long series of new contracts.
In the meantime, the Mind division won 40+ projects so also there the business has been expanding rapidly. 
Essensium has been on a growth path since it started operations in 2005 and it has been at the forefront of innovating the warehousing & production environments with solutions like SafeTrack, the Forklift Fleet Safety & Analytics solution and its acclaimed EPS Positioning and Safety system.  
The company has built up a nice track record with implementations at leading industrial players ranging from L'Oréal to BASF.
The winners of this years' Trends Gazelles will be announced at a national event March 1st.
More information can be found on the organizers website https://trendsgazelles.be/ or can be obtained from Essensium on info@essensium.com or +32 (0)16 28 65 00