Essensium is extremely proud to closely collaborate with some of the leading names in the industry to deploy its solutions to safeguard people and assets but also to create full transparency on all activity in the defined safety zone(s).
Together with our customers we set up an audit to understand the full situation at the different workplaces where vehicles and pedestrians meet, how to make the sites safer, what technology to use, what alarms to set up, where to implement the different nodes needed to cover the tracking area and what data analytics are needed for reporting purposes.
Whatever the challenge, ESSENSIUM works closely together with its customers to create the safest and most efficient working environment.
leading in Customer Applications
SafeTrack
Collision Warning Systems have been used by more than 20 customers that have partnered with us to deliver solutions to address the complex warehousing and production environments, guaranteeing the safety of people and assets and the efficiency of movements. To find out more about our solutions click here: ga naar EPS. To find out more about our services click here.
Collision Warning Systems
Collision avoidance in action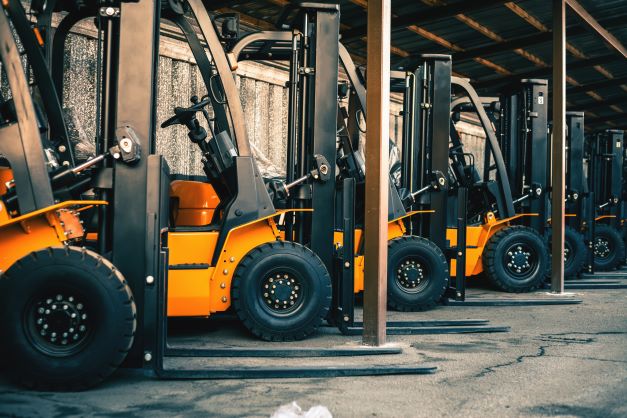 Essensium collaborates intensively with the innovation & solution departments of leading forklift vendors. This allows us to guarantee that the Essensium solutions installed on the Forklifts work perfectly together without any impact on safety and the integrity of both products.
This pan-European collaboration is very extended and covers testing, installation and validation of the Essensium solutions in the different OEM expertise centers before the system is supplied to the final end-user or customer.
This far going collaboration includes the exchange of market expertise and technology ideas to see how together, we can create new state-of-the-art solutions for the warehousing and logistics industry.
Over the past years Essensium has been able to make great progress with its high tech solutions by closely collaborating with its customers and leading institutions like Logis, focusing on training all safety aspects for forklift drivers.
Our partnerships have also led to the co-creation of new solutions, real time testing' of our new products and much more assuring that our solutions are fit to (unmet) customer & market needs. Another great partnership that has been set up is with the VIL (Flanders Innovations Cluster for Logistics).